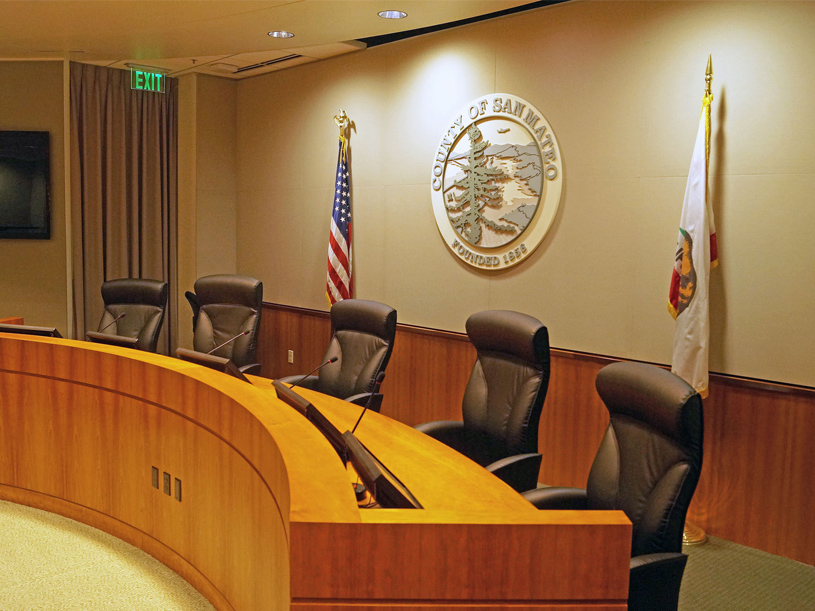 San Mateo County Council Approves Safe Gun Storage Ordinance
Firearms stored in homes in the unincorporated county of San Mateo must be kept in a locked container or deactivated with a trigger under new safety requirements adopted by the supervisory board on Tuesday.
The new ordinance, passed 5-0 by the council, also stipulates that lost or stolen firearms must be reported by their owners to law enforcement within five days of becoming aware that the firearms are missing. Failure to do so could result in prosecution for violation of the locked container provision.
The consequences of not safely storing guns in homes are up to six months in the county jail and a fine of up to $ 1,000.
Supervisors Dave Pine and David Canepa presented the order as a way to prevent tragedies.
"Many cases of gun violence occur in the home," Pine said in a statement. "To help prevent accidental shootings, gun-related homicides and suicides, and the theft of unsecured firearms, San Mateo County is seeking common sense requirements for the safe storage of firearms at home, requirements that are not explicitly required for all firearm owners under California law. "
If the ordinance passes a second reading on February 26, it will come into force 30 days later.
In 2013, voters in Sunnyvale approved similar safe storage regulations, which also included a ban on ammunition magazines containing more than 10 rounds. Its regulations have survived a legal challenge by the National Rifle Association.